At Sweetpopup, we offer unique, creative and most importantly, custom-made Christmas cards that are great for promoting customer loyalty and winning over new business prospects. In addition, we can personalize the Christmas cards according to your needs. Whether the latter comes with individual text, a company logo, or a completely new design - we always have the best production ideas for you, at very reasonable prices.
Send request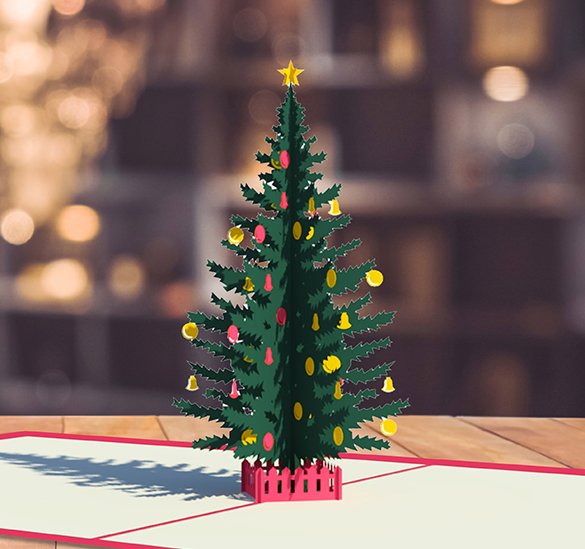 Custom Pop Up Christmas Cards - Christmas Gift & Card, all in one
Christmas pop-up cards will not only deliver your message in an original way, but can equally double as an elegant Christmas decoration present. With Sweetpopup, you have access to several different options for an individualized Pop Up card, as described below
Excellent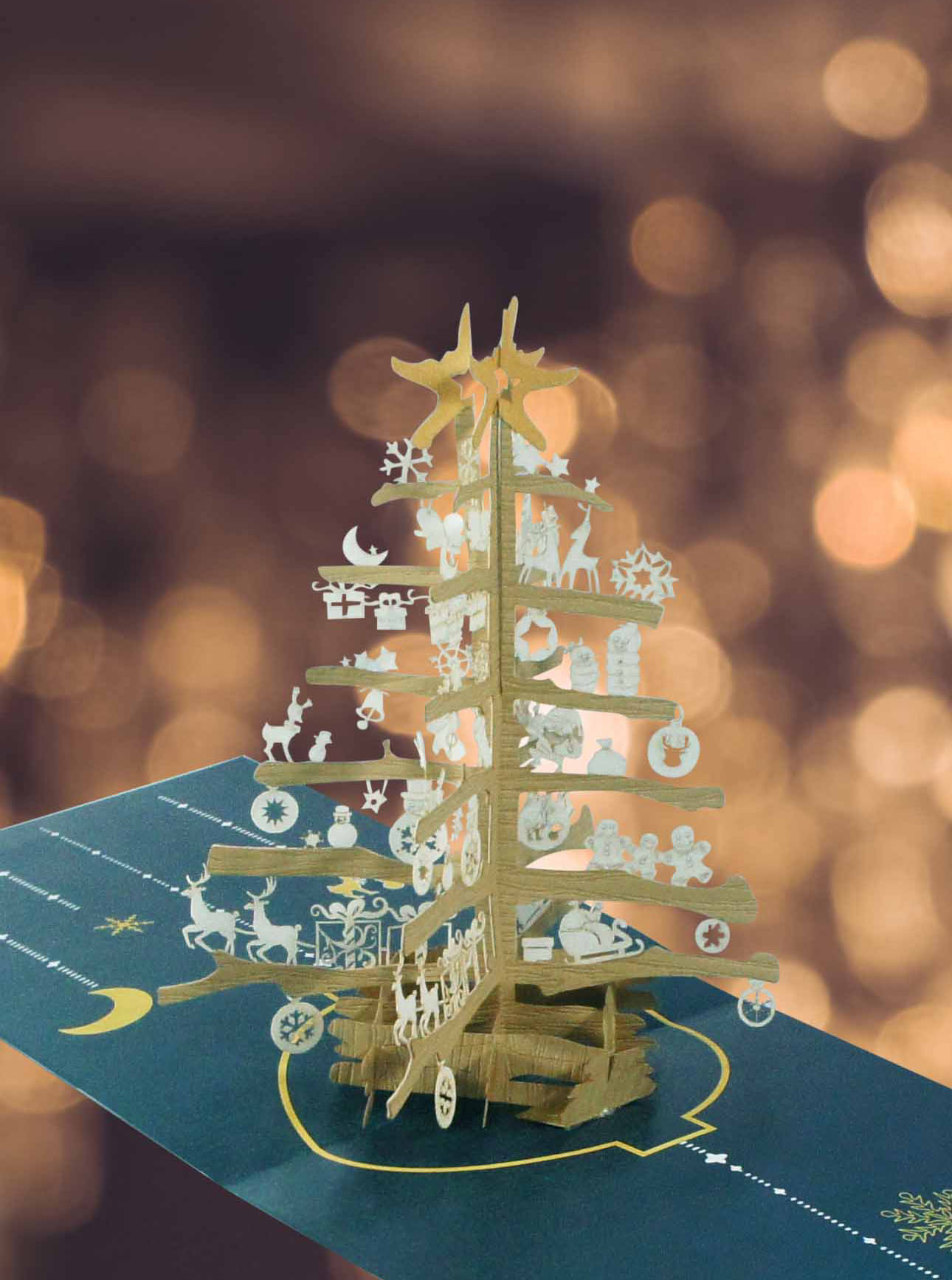 Christmas cards with a special, elegant paper insert for individual text
Browse our Christmas catalogs and select your favorite card. To your benefit, we even have a price advantage on orders of 10 cards and up! To design and print your own individual texts, you can simply order the paper inserts for only 0.15 €/piece. (Take note that each card is delivered with an additional elegant insert sheet for self designing and printing.)
Christmas cards with company logo
Not only do you want your own texts but you're also looking for a custom color and a company logo? For orders on 30 cards up, we can also include your company logo. Inform us of the desired Christmas card for your company (with product reference number) as well as your company logo data through email. We'll respond promptly within 24 hours with our best possible offer for you.
Christmas cards with your new, custom design
At Sweetpopup, we have found a way to make top quality custom Christmas cards at utmost reasonable pricing: 1. Let us know your idea or desire. We develop a prototype for you, send you the pictures and video for presentation or design confirmation and, if necessary, we will continue adapting the pop-up card to your needs. 2. We make an original sample card and send it to you through the mail for final verifications 3. After your final consent, we initiate the production in our Vietnam workshop and deliver the cards directly to you via TNT/DHL.